Welcome to Understrech Imagination a world in which you can find amazing car for your Sims either Muscles, Tuners, Exotics, do you expect to enter our world? in short .... what we do? change the lives of your sims from boring and monotonous to something very exciting.

Understrech Imagination was founded on May 12, 2010 on YouTube since at that time they we did not know how to create cars for The Sims 3, only went up videos of The Sims 3, or any other thing to Youtube , And the user account was called "understrech" Understrech comes from two words "Under" because we loved at the time Need For Speed ​​Undercover, we happened to "Under" and "Stretch" is bad written but comes from name of the limo from Grand Theft Auto "Stretch" , and error to write "Strech" so we decided to leave as we like how it looks with "understrech" time after we decided to create a page on Facebook, but we thought to start making cars for The Sims 3 we wanted to call the Facebook page more than "understrech" we began to see the names of the pages that made objects for The Sims 3 and we noticed that most were saying "creations" , then, as we tried not to copy anyone with the name, we need think of more things and we came to mind "imagination", which together "understrech imagination" and we liked it then looks like so we put in facebook page , Although Understrech Imagination sounds weird, we like as it was a very original name, only that in some cases we have had problems when searching on the web "Understrech Imagination" because in some cases"Google" corrects as "Understreck Imagination" to this day we have no ideawhat the meaning of "Understreck".


---
Community
Powered by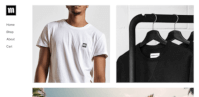 Create your own unique website with customizable templates.